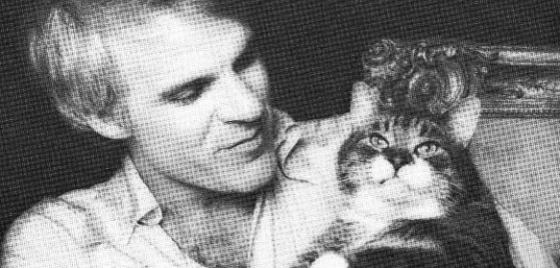 In our post-election stupor, we mostly want to spend our days looking at pictures of cats on the internet (one can only take so many political attack ads...).  But to mix things up a bit, here are a few of the other great things we've found floating around in the musical web universe.  Enjoy the weekend, everyone.
• Mumford & Sons has a new video (directed by and starring Idris Elba aka THE WIRE'S STRINGER BELL)
• The Americana Music Awards are being broadcast tonight (11/10) on PBS' Austin City Limits.  Here's a preview of the all star lineup singing The Weight (via American Songwriter)
• Meet the latest addition to The Sitch crew...
• After a week of nail biting election news, Doyle Lawson won the election for President of Bluegrass, narrowly beating out Del McCoury (via Bluegrass Today)
•Also, holy crap I wish you could have been in Nashville to witness this..... (via Music City Roots)